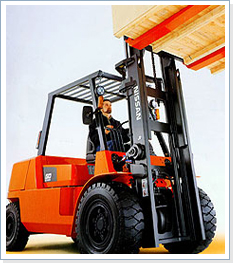 With more than 18,000 items of stock, CosMic corp. would like to provide Fast, & Convenient to serve all of our customers in the world.
CosMic corp. developing new product every day and increase our stock position. Insist on the High quality parts and competitive price is our responsibility. The more brands of forklift parts that we provide in 2009 are
CLARK, CATERPILLAR, CROWN, DAEWOO, HELI, HYSTER, ISUZU, KALMAR AC, KOMATSU, LINDE, MANITOU, MITSUBISHI, NISSAN, STILL, TAILIFT, TCM, TOYOTA, YANG and YALE
of forklift parts & accessories.
Hope in near future, CosMic will have many distributors to provide best forklift parts of service in your country, that will be a great and happy time to grow up together with CosMic corp.